Placemat set of 4 Waimea 46cm x 33cm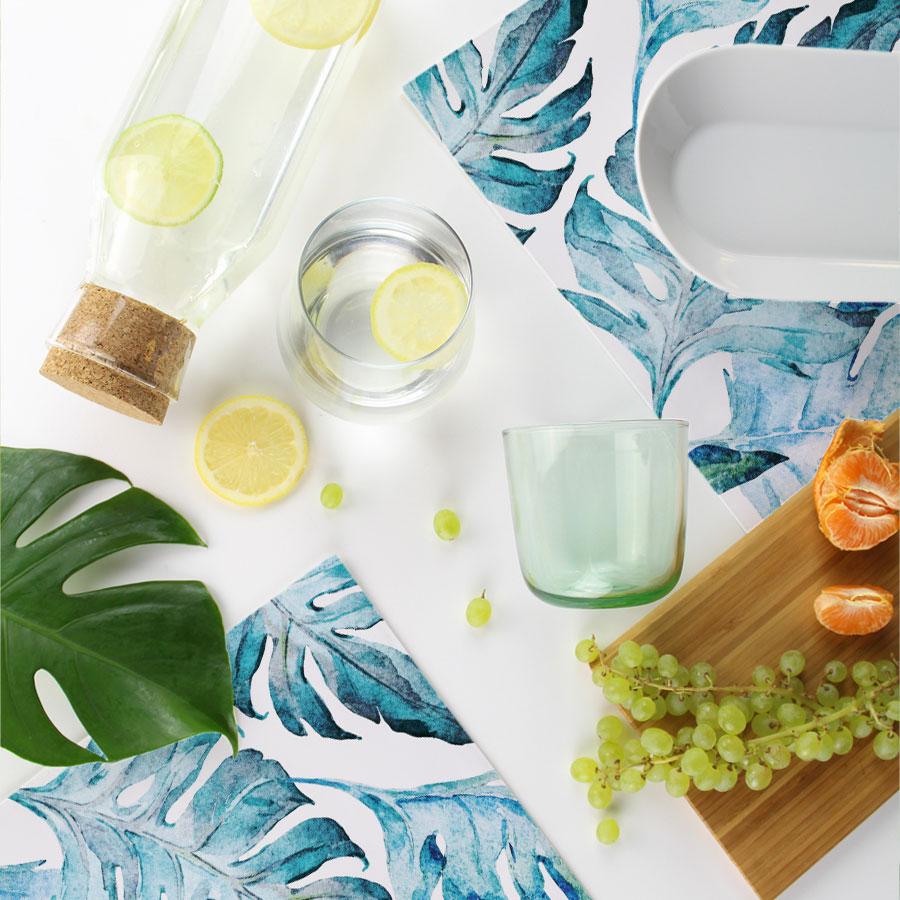 LIVE THE LIFESTYLE EVERYDAY
Turn your home into a tropical beach house with these beautiful coastal style placemats.

FEATURES:
· Comes as a set of 4 placemats
· Beautiful textured poly linen fabric
· Treated to be water repellent so it can be used indoors or outdoors
· Easy to clean surface

ITEM SIZE: 46cm (W) x 33cm (H)

CARE INSTRUCTIONS: Hand wash and line dry recommended.
Escape to Paradise is committed to helping make the world a more beautiful place and looking after the environment. With every purchase made online we will be donating a percentage to not-for-profit charities who are working to conserve our environment and are helping protect the animals in the world we live in so you can be a part of making a difference.